If this story on trustnodes is to be believed, it appears that the trustee involved in the MTGox bankruptcy has been possibly MARKET selling bitcoin either on exchanges or via an OTC desk. The amounts are not trivial either…
MT Gox's bitcoin addresses are well known as blockchain detectives spent months analyzing them. One such address shows 2,000 bitcoin held by the trustee were moved on December 18th.
On that very day, bitcoin's price stood at $19,000, briefly fell to $18,000, then continued to fall in subsequent days: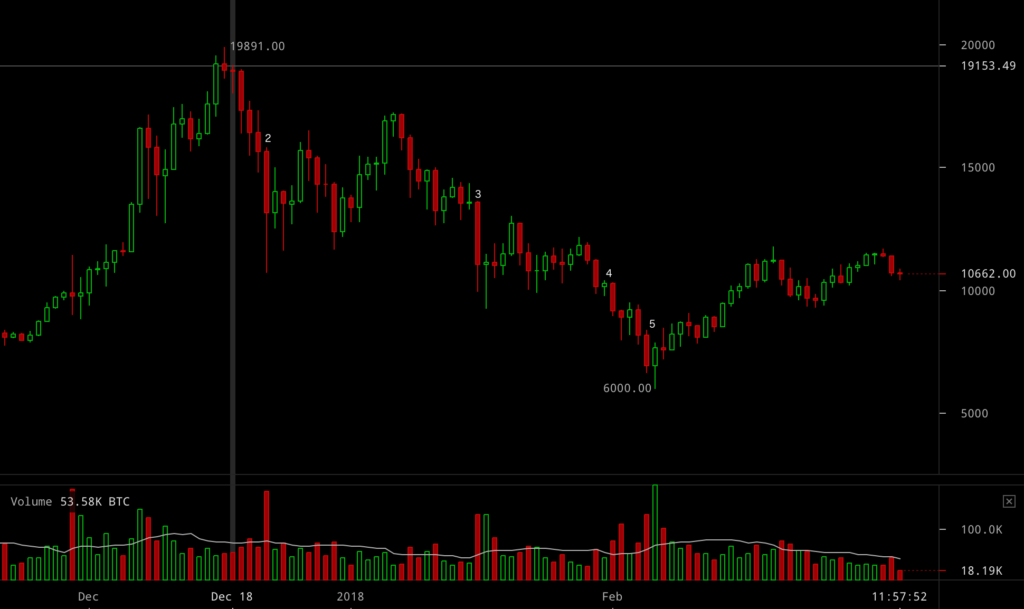 On December the 22nd, the trustee moved 6,000 bitcoin. That's the big red daily candle above labeled 2, sending price from nearly $16,000 to a brief low of $10,800.
It appears he gave some time for the market to recover, then on the 17th of January at 3AM he sold 8,000 bitcoins. Crashing the market again.
He then sells another 6,000 on the 31st of January, but the vast majority was sold on the 5th of February, 18,000 in total. Sending the price to its recent bottom from which it then went on to recover and nearly double as the selling finally stopped.
According to the original MTGox document (scroll for English) the trustee has sold 35,841 BTC for $362 million and 34,008 BCH for $45 million.
Mark Karpeles, MT Gox's former CEO, said the sums were "sold between December 2017 and February 2018 with the assistance of a bitcoin exchange."
Little further detail is provided at this stage with a full report by the trustee providing no explanation why the funds were sold or why they were sold at this price point. That said if you line up the candles on the daily chart, it looks like this guy panic sold the bottom with 18,000 coins on the 5th of Feb when we hit our low.